Intake & Diversion Gates
ANDAR Engineering Solutions supplied the intake gates for the new irrigation scheme serving mid-Canterbury.  This involved intake gates and a fish by-pass gate at TrustPower's Highbank Power Station on the Rakaia River and 3 diversion/by-pass gates on the RDR at Methven.
The scheme takes up to 8-cumecs of water from the Rakaia back into the RDR for diversion into the Ashburton Lyndhurst Irrigation Scheme as a swap to supply the five BCI holding ponds.  ANDAR Engineering Solutions manufactured both sluice gates and lay-flat gates for the scheme.
Debris Screens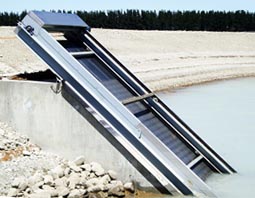 Didymo can enter water race intakes and block downstream equipment such as pumps and spray nozzles, taking considerable time and effort for farmers to clear.  ANDAR Engineering Solutions have developed an innovative screening system for the removal of didymo and other debris from irrigation water intakes.
We have installed a number of screens on irrigation water intakes throughout Canterbury and Otago. Screens feature a stainless steel screen element sized to handle flows from 200 to over 2,000L/sec and a conveyor and brush automatic cleaning system operated and controlled by a timer.
Rotary Wedge Wire Screens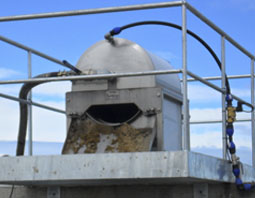 Our Rotary Wedgewire Screens remove solids and other debris from wastewater flows to protect downstream equipment such as pumps and irrigation nozzles. The screens are suitable for all types of wastewater.
The solid screenings are discharged by gravity. The screens are designed and built in New Zealand and can be adapted for any application. Screens are operating at wineries, dairy farms and at food processors. They are designed to reduce blockages, maintenance and power consumption.
Offal Hogger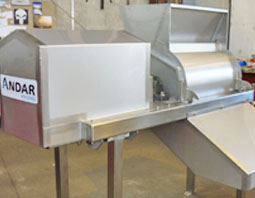 In an effort to find a solution to the seabird by-catch problem, ANDAR Engineering Solutions developed and trialled a unique and innovative solution to the handling of offal and non-quota discards to reduce seabird attraction while further processing the catch for oil or meat.